strapSWAP Smartstrap
€169.00
Advanced Multi-functional strap that fits to anywatch with 20,21 or 22mm replaceable strap width inc. samsung, pebble, fossil or the one that you already owns.
Wrist-Based Fitness monitoring and Notification Center
Auto Sleep detection and monitoring
Activity Tracking
Smart Alarm
Sedimentary Reminder
Easy Selfie
Find my Phone
Compare
Connect and Customize
Smart notifications and live Fitness tracking make strapSWAP the ultimate smart strap for casual as well as Formal wears. Keep your phone tucked away when you're on a long ride or run, and get all your notifications at your wrist and decide yourself to respond or keep moving. Also, with strapSWAP Mobile's companion yo can see all your strides as a intutive graphical representation on your mobile screen.
You Do It All, Now Your Watch Can Too
Be better today then you were yesterday with strapSWAP. This smart and Intelligent multi-featured strap is for anyone who want a basic fitness tracker and smart Notification Center in an easy to use design. A smaller form factor and comfortable high quality leather band make strapSWAP the ideal watch strap to get you from workout through workday.
Physical & Performance
Brand
strapSWAP
Strap Length
178 Millimeters
Strap Width
20, 21 & 22 mm
Screen Size
0,42 Inches
Item Weight
18 Grams
Product Dimensions
21.9 x 31.4 x 1.8 cm
Compatibility
iOS & Android
Average Battery Life
5 Days
Activity Tracking Features
| | |
| --- | --- |
| Step counter, Calories Burned, Distance Travelled | Yes |
| Daily Goals (Freely set your today's goals based on your results from previous day) | Yes |
| Sedimentary Reminder (displays on device & reminds you with a gentle vibrations after a period of inactivity; walk for a couple of minutes to reset it) |  Yes |
| Auto Sleep monitoring (monitors total sleep and periods of movenment or restful sleep) |  Yes |
Wear Your Personality on Your Wrist
With strapSWAP you will have the possibility to mix different strapSWAP colours to infinite styles of classical, quartz, automatic or smart watches. This will give the unique style to your watch. You can design your watch to meet different outfits and different occasions based on your preferences.
Buy With Confidence: Tested For Quality
You care about Quality and so do we. strapSWAP have been tested and certified for CE, ROHS, UL and FCC, to make sure that our brands are safe to use and meet the German Quality standards.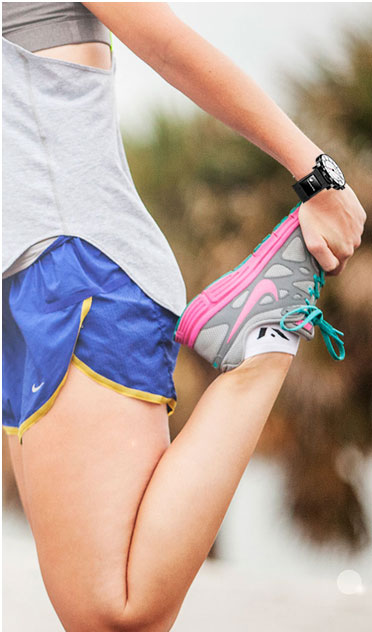 Sedimentry Reminder
Remind you whenever you are sitting for too long to get up and have some movement..